Consolidated Appropriations Act, 2021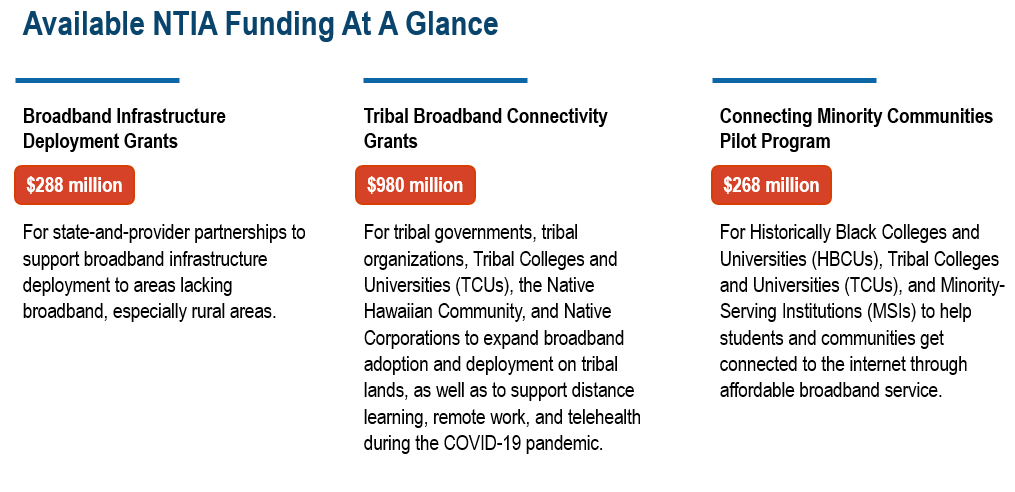 Call for Merit Reviewers
NTIA is soliciting experts to evaluate grant proposals for the three broadband connectivity programs that will award over $1.5 billion to further national broadband goals and assist with COVID response and recovery efforts.
NTIA will conduct a merit review of applications submitted to these programs. The merit review will involve teams of technical experts that evaluate applications against established review criteria specific to each program.
For more information, please see Call for Reviewers – NTIA Broadband Connectivity Programs.
NTIA Grant Program Merit Reviewers - Frequently Asked Questions (FAQs)
Grants Roundup
NTIA periodically provides the latest news across its grant programs including Notices of Funding Opportunity (NOFOs), new sets of Frequently Asked Questions (FAQs), upcoming grant program webinars, and more. Please sign up to receive these and additional BroadbandUSA updates via email.