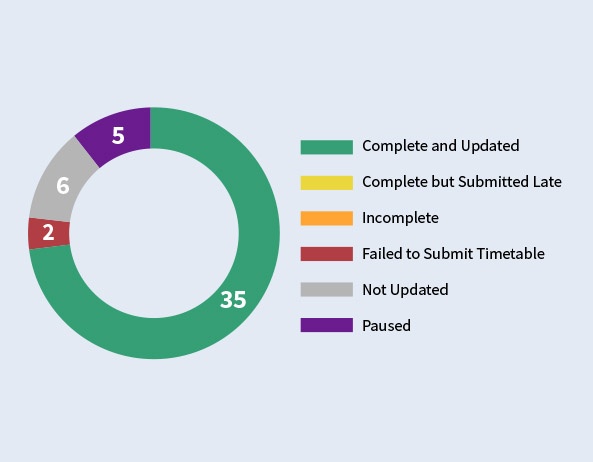 Title 41 of the Fixing America's Surface Transportation Act (FAST-41) created the FPISC in December 2015 to promote greater coordination across the federal government in environmental reviews and authorizations for large, complex, or significant infrastructure projects that likely have environmental impacts.
An Executive Director appointed by the President chairs the FPISC, which consists of Deputy Secretary-level members from 14 federal agencies, the Council on Environmental Quality and the Office of Management and Budget (OMB).
In 2017, the Executive Director invited GSA to join the FPISC. GSA provides administrative support to enable the Executive Director to fulfill the duties of the position. The FPISC establishes procedures for reporting and tracking permit and environmental review timelines for covered projects through a permitting dashboard.